That is a Figma prototype.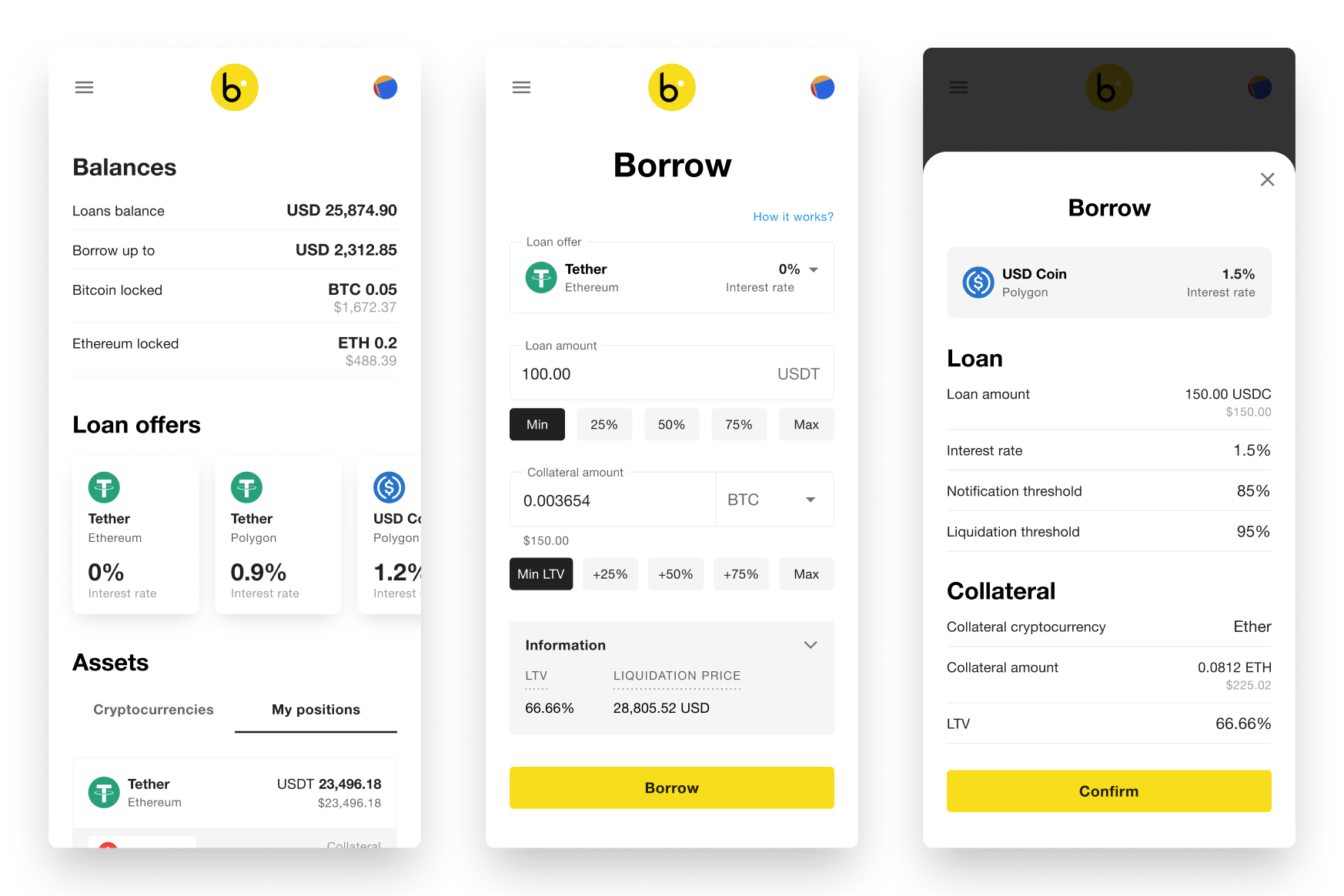 That are home page, borrow and confirm screens.
That are login page, borrow and confirm screens.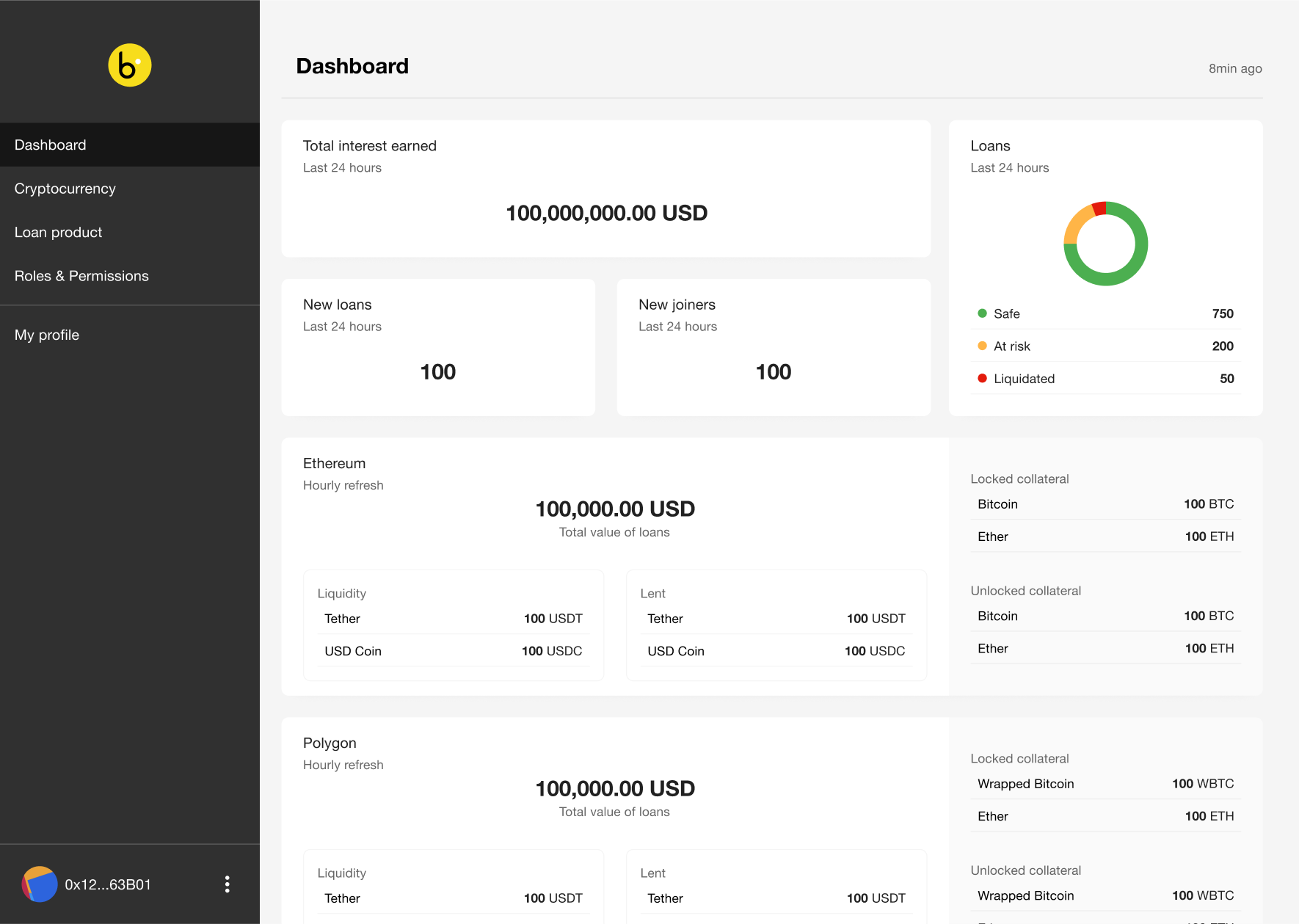 That is the admin dashboard.
January, 2022
borrow.io
Client
Consensys for Yolo
My role
Product designer
My mission
Create the design of a responsive web app (UX/UI)
Project
borrow.io allows users to borrow stablecoin and put Bitcoin or Ether in collateral.
Team
1 Product Owner, 1 Architect, 1 Tech Lead, 3 Fullstack Developers, 1 Front-End Developer, 1 QA and 1 Product Designer.
Link
Challenges met and solutions found
Two points in the initial brief changed in the middle of the project due to technical constraints and other hazards, the app was no longer mobile first but desktop first and the design system that the client said they didn't have existed.

It was too late to change the approach, so the design remained mobile first but responsive so it was not a blocker for the MVP. I couldn't redo all the screens in a few days because there were over 200 of them, but I was able to redo all the templates with the new design system.

Make a web app web2 when the client is inspired by AAVE.

We found a solution to connect with the dApp with MetaMask. The admin is the only one who logs in with a login and a password.