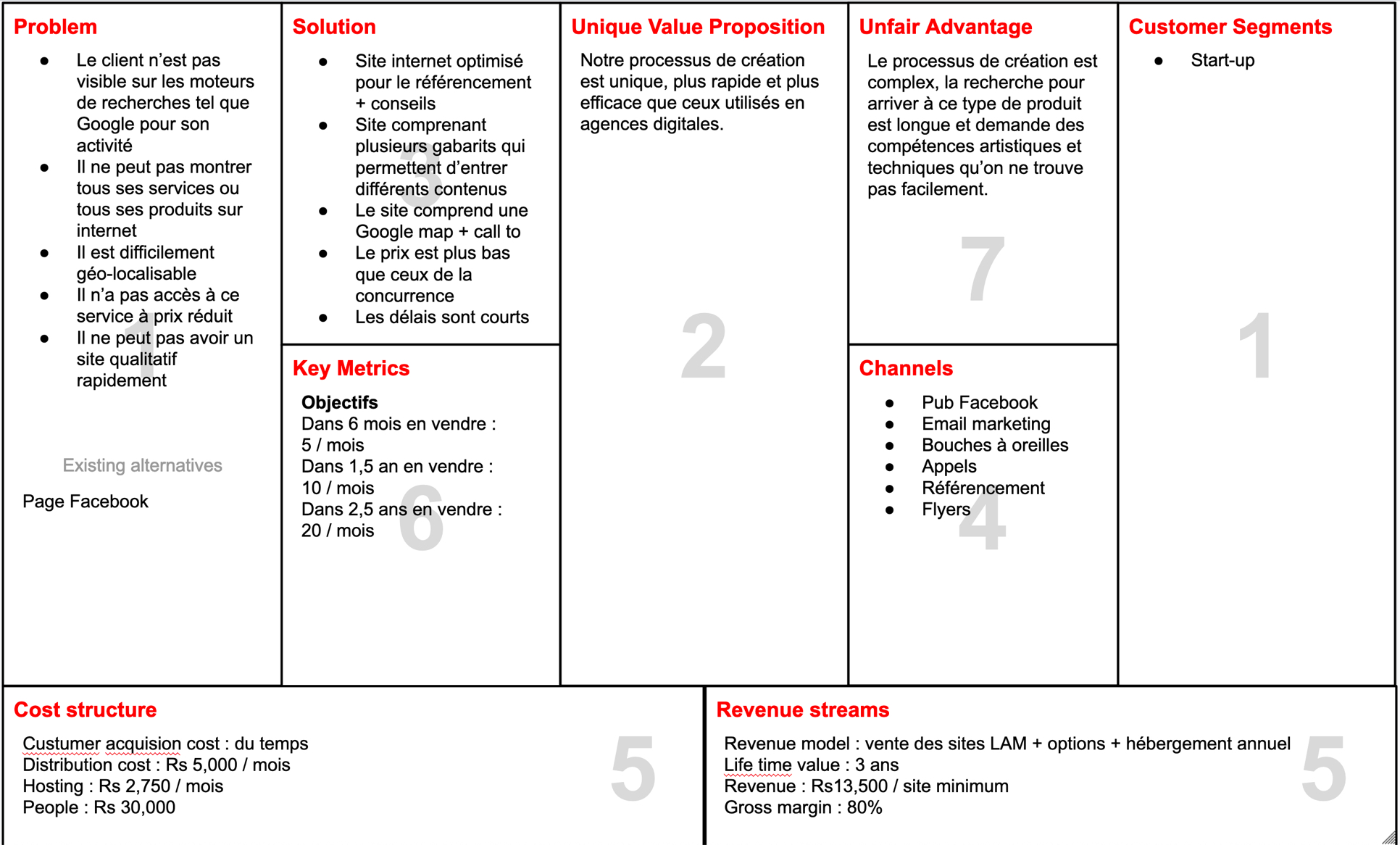 This was my lean canvas for the Loookatme offer.
This was my prospect tracking file.
The offer flyer and my business card.
The offer page of the mini site of the "loookatme" offer.
My Less files, today I code in SASS.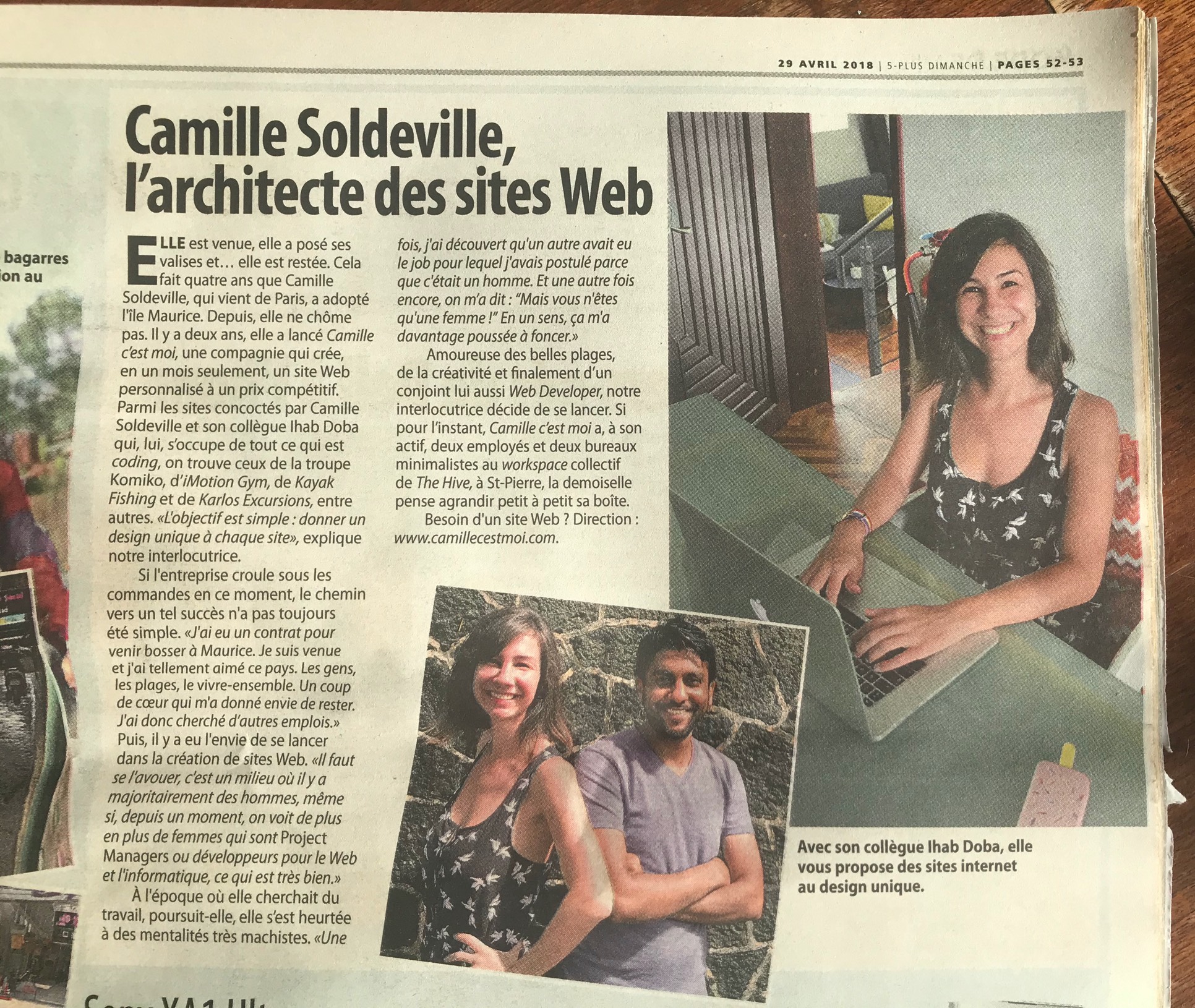 An article about the company and our offers.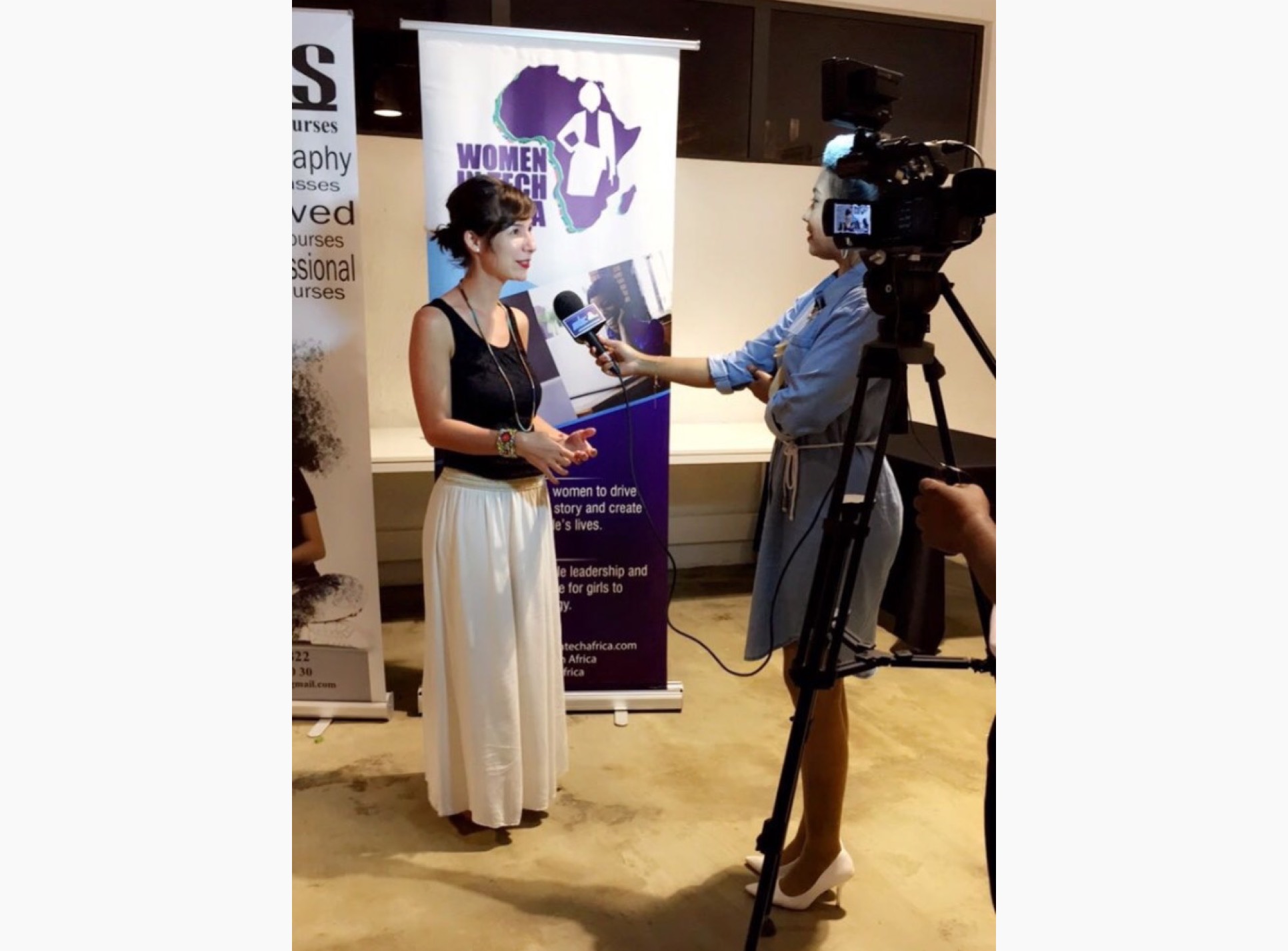 Interview when I received the Women in tech award in 2017.
January, 2016
camillecestmoi.com
Client
Camillecestmoi Ltd
My role
Funder
My mission
Create semi-customised responsive websites for SMEs in Mauritius and sell them
Team
A partner development company
Links
Challenges met and solutions found
I couldn't find customers.

I hired a sales rep.

I still couldn't find customers.

I took the problem head on and did some prospecting, I created flyers and business cards that I went to distribute at events such as the home trade show, I participated in a lot of networking.

I didn't like my work environment, it wasn't inspiring or motivating.

I went to a coworking place, it was magical! There were people from different backgrounds, ambitious, the sharing was rich from all points of view.

I sometimes received insulting emails from unsatisfied customers.

At that time, I would take it very personally. So, before replying to them, I would consult my fellow co-workers who were also entrepreneurs on how to deal with that kind of situation. They would give me excellent advice on how to deal with the client.

When I had a lot of orders I didn't have the time to follow up and produce.

I answered the emails at 5am before I woke up and the rest of the day was spent in production.

I worked all day but I earned almost nothing.

I doubled my prices.

I needed volume to be profitable.

I made a partnership with a salesman to sell about ten sites per month every month.

The customers were waiting 2 months to get their site because I was overwhelmed.

I hired two interns to help me.

I realized that it took several years to train an intern and that it was a lot of work.

I hired a developer to help me.

When I hired my developer, I didn't get any more orders.

We improved our way of working by creating a component library using a new language for HTML, PUG.