Here is the final homepage validated by the customer.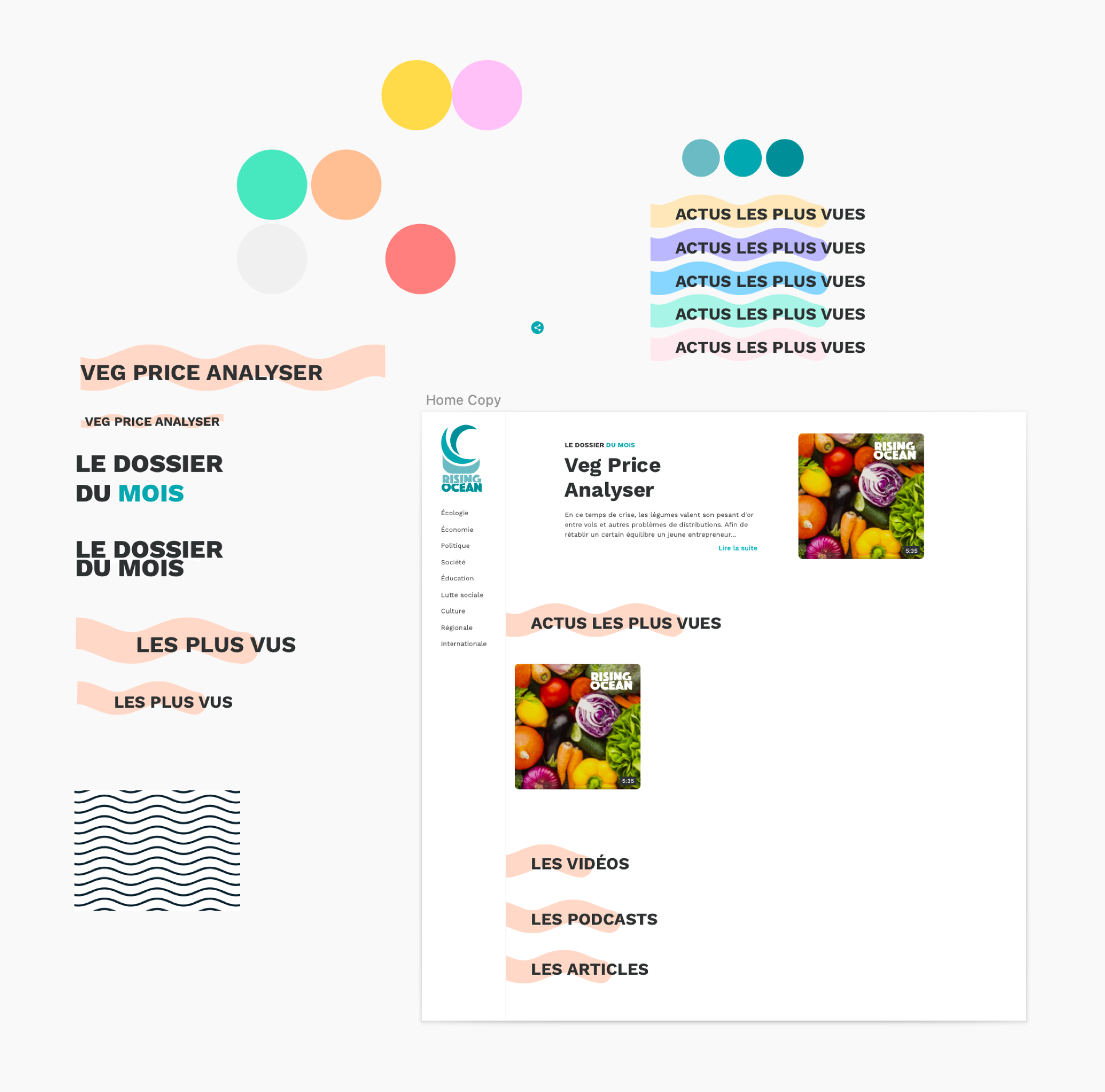 Exploring the first version.
May, 2020
Rising Ocean
Client
Rising Ocean
My role
Web designer
My mission
Create a design for the Rising Ocean website
Project
Create a responsive informational website for a large audience.
Team
1 client and 1 developer
Links
Challenges met and solutions found
I was excited about the project but I didn't find the inspiration right away.

After a first inconclusive version I let a few days go by and started the project from scratch, and that's when I managed to make the UI. The wireframes had been made during the first researches.

The developer didn't understand the parallax effect I wanted to incorporate.

I found an example on another website and shared it with him.